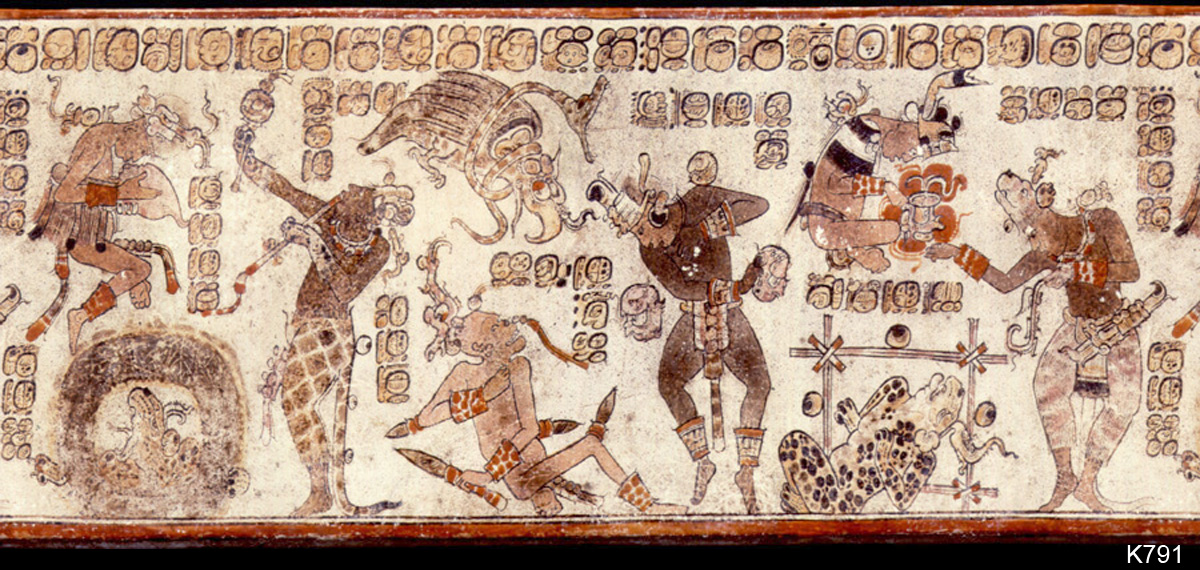 Photographs © Justin Kerr
All rights reserved.
May not be reproduced without
permission of the copyright owner.
Kerr Number:
K791
Comments:
My Interpretation: The Hero Twins as ways performing in different guises along with Water lily jaguar, God A and eagle. Date painted is 9.16.3.13.14. 4Ix 12 Kumk'u or Jan, 18, 755
CLICK for the shape of the vessel.