Image:
File date:
2013-12-12
Caption:
Stone with Glyphs
Description:
The Glyphs from K3331. owner The Princeton Art Museum. See the link to an interpretation by Steve Houston.
CLICK for Text by Steve Houston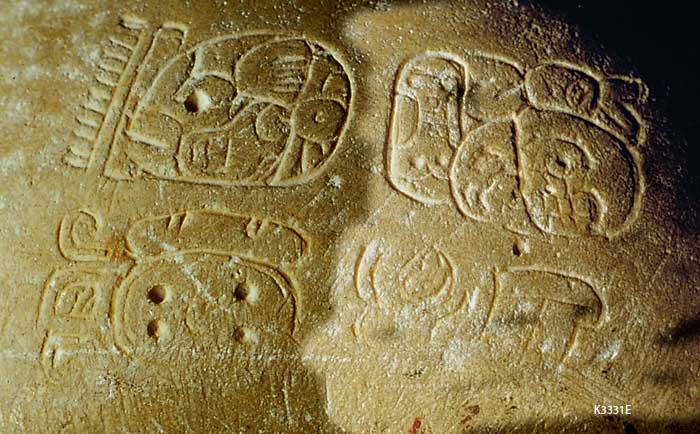 Photographs © Justin Kerr
All rights reserved.
May not be reproduced without
permission of the copyright owner.