Image:
207d
File date:
2001-05-13
Caption:
Aztec Stone Monkey
Description:
Aztec. stone. height 55 cm. Seated statue of man wearing monkey mask and holding a pod or a monkey with a body of a man.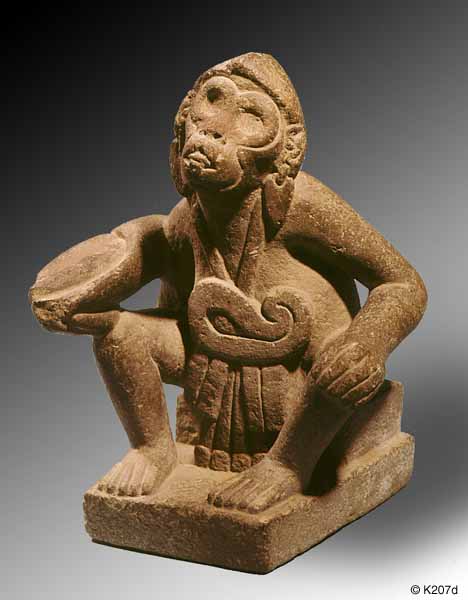 Photographs © Justin Kerr
All rights reserved.
May not be reproduced without
permission of the copyright owner.