Image:
2300
File date:
2001-01-23
Caption:
Maya Bone Tubes
Description:
Maya. bone. Pair of Early Classic tubes with portrait of ruler wearing headdress of Major Bird Deity.
Click Here for a rollout of a tube.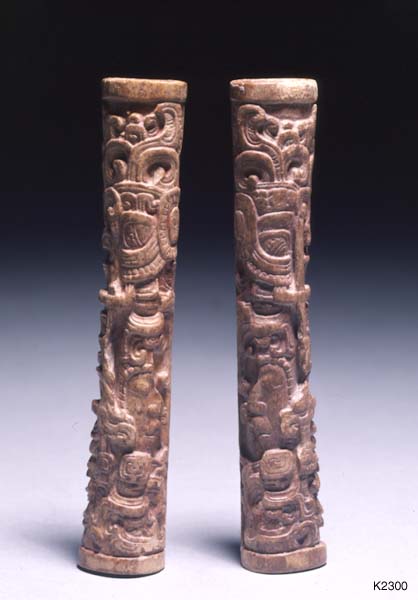 Photographs © Justin Kerr
All rights reserved.
May not be reproduced without
permission of the copyright owner.