Image:
2832
File date:
2003-09-15
Caption:
Carved Bone
Description:
Maya. bone. height 34.2 cm. Carved bone with portrait of ruler. Published The Blood of Kings plate 61. NMAI-Simthsonian.
CLICK for L. Schele's drawing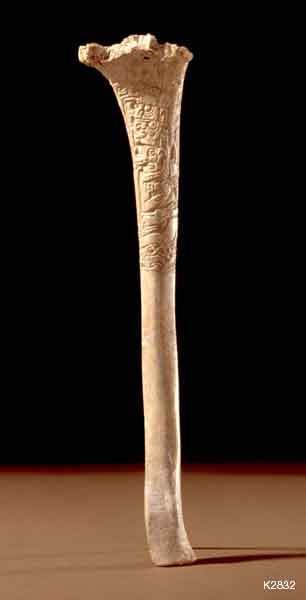 Photographs © Justin Kerr
All rights reserved.
May not be reproduced without
permission of the copyright owner.