Image:
2848
File date:
2003-09-02
Caption:
Jade Perforator
Description:
Maya. jade. height 9.5 cm.Perforator in the shape of a sting ray spine. Princeton Art Museum, Princeton, NJ PUAM# y1985-69. Published The Blood of Kings PL. 60 page 199. See K8752 for a bone perforator.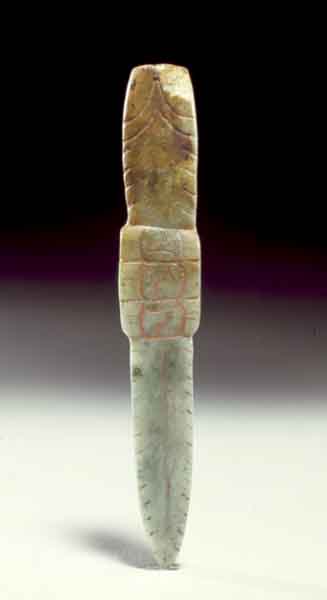 Photographs © Justin Kerr
All rights reserved.
May not be reproduced without
permission of the copyright owner.