Image:
2858
File date:
2004-12-14
Caption:
Bone Handle
Description:
Maya. bone. height 13 cm. Handle for a ritual object. Published The Blood of Kings, Pl.112. American Museum of Natural History, NY.
CLICK for L. Schele's drawing of the handle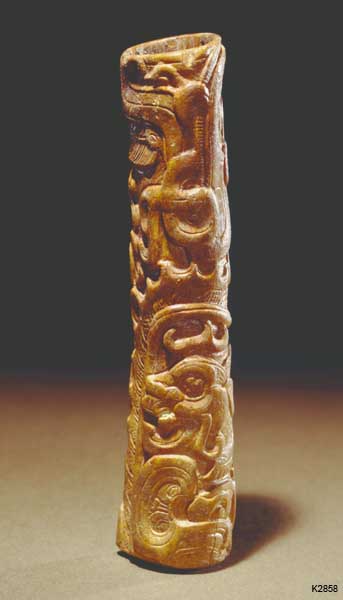 Photographs © Justin Kerr
All rights reserved.
May not be reproduced without
permission of the copyright owner.