Image:
4224
File date:
2001-11-14
Caption:
Gold Gorget
Description:
Chavin de Huántar. gold. Gorget. Said to have been found with K4277. Published Andean Art at Dumbarton Oaks. p 67. Dumbarton Oaks, Washington, DC. diameter 12.3 cm..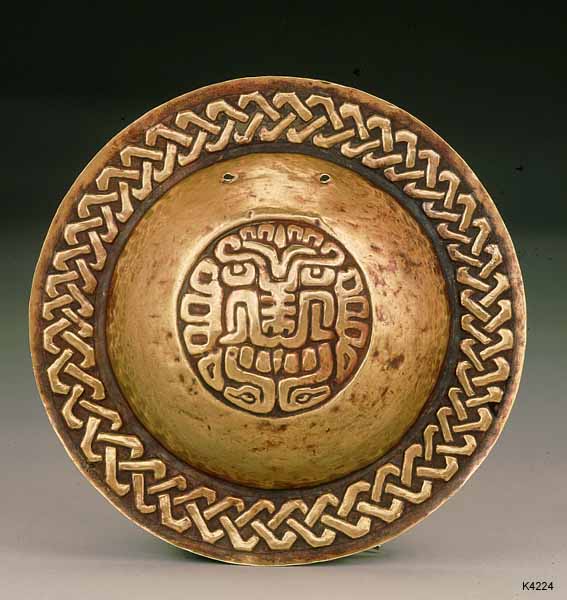 Photographs © Justin Kerr
All rights reserved.
May not be reproduced without
permission of the copyright owner.