Image:
4225
File date:
2001-11-14
Caption:
Chavin Plaque
Description:
Chavin. Chongoyape in the Lambayeque drainage. gold. Plaque of the principal deity. Published Andean Art at Dumbarton Oaks. p.47. Dumbarton Oaks, Washington, DC. height 21 cm.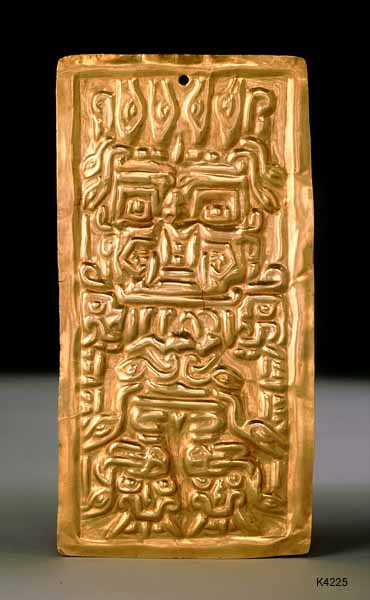 Photographs © Justin Kerr
All rights reserved.
May not be reproduced without
permission of the copyright owner.