Image:
3860
File date:
2002-12-19
Caption:
Colima Dog
Description:
Western Mexico, Colima. burnished clay. width 24 cm. Dog lying down. See Baus de Czitrom, Carolyn in Spanish 1988 Los perros de la antigua provincia de Western Mexico, Colima Instituto Nacional de Antropología e Historia. 97 p. Mexico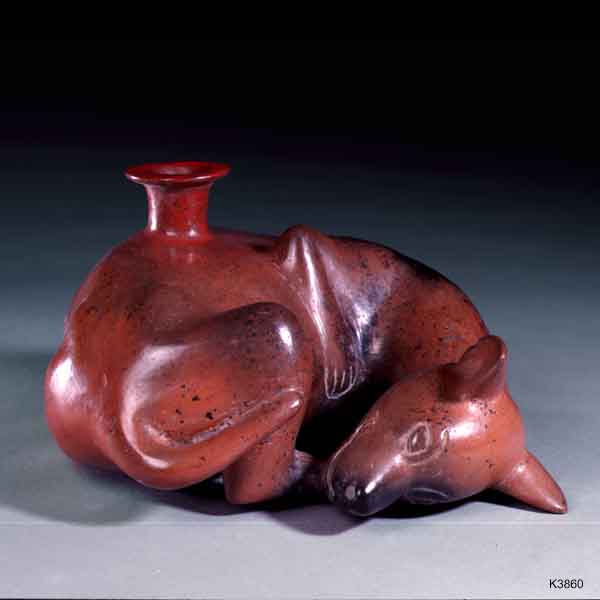 Photographs © Justin Kerr
All rights reserved.
May not be reproduced without
permission of the copyright owner.