Image:
2870a
File date:
2001-03-21
Caption:
Hun Batz
Description:
Maya. stone. height 55.6 cm Excavated Copan structure 9N-82. Monkey scribe, Pauahtun. He sits with paint brush and shell paint container... Published The Blood of Kings p. 151. See 2870b & c for other views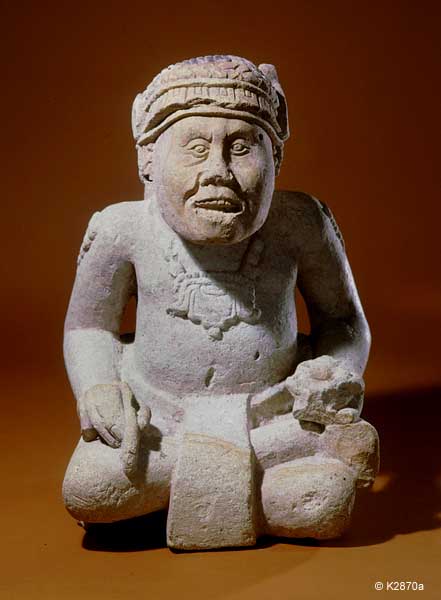 Photographs © Justin Kerr
All rights reserved.
May not be reproduced without
permission of the copyright owner.