Image:
2871
File date:
2000-11-11
Caption:
Copan Ball court Marker
Description:
Maya Limestone Ball court marker from Copan. Ball court II-B. The mythical ball game is played out by 18 Rabbit. Published Blood of Kings p.287. Museo de Municipo de Copán Ruinas.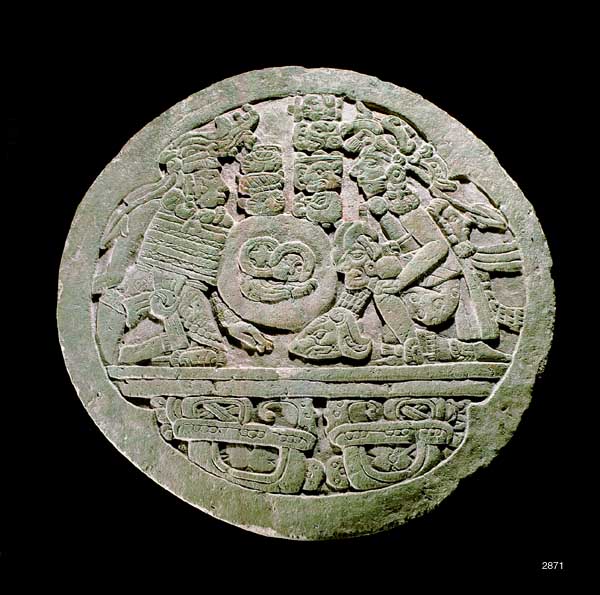 Photographs © Justin Kerr
All rights reserved.
May not be reproduced without
permission of the copyright owner.