Image:
2889
File date:
2003-04-02
Caption:
Maize God from Copan
Description:
Maya. limestone height 89.7 cm Young Maize God. Copán, Honduras Temple 22. British Museum, London. Published The Ancient Americas: Art from Sacred Landscapes. p.158; ,i>The Blood of Kings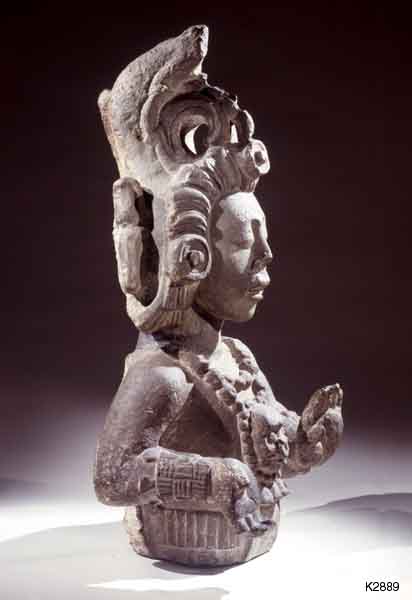 Photographs © Justin Kerr
All rights reserved.
May not be reproduced without
permission of the copyright owner.