Image:
8808a
File date:
2004-06-05
Caption:
Ek Balam
Description:
Maya. Ek Balam. The facade of the Acropolis. The burial place of the ruler Ukit Kan Le'k. The facade has representations of the otherworld, the maw ot the serpent, and the watery underworld.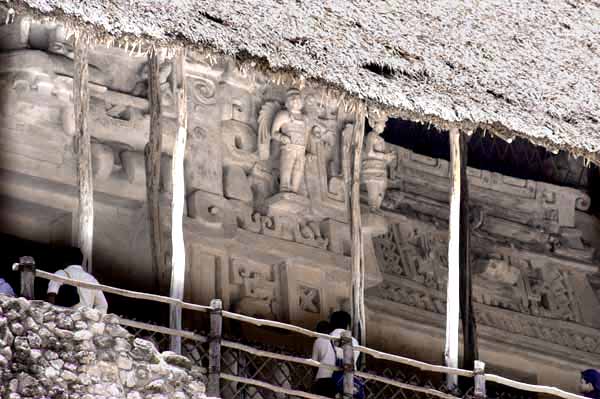 Photographs © Justin Kerr
All rights reserved.
May not be reproduced without
permission of the copyright owner.