Image:
3569
File date:
2009-08-05
Caption:
Escuintla Incense Burner
Description:
Escuintla. Theater Incensario cover with portrait. Figure holds two paddles. ht 47 cm width 56 cm. Published Face of Ancient America p. 167-168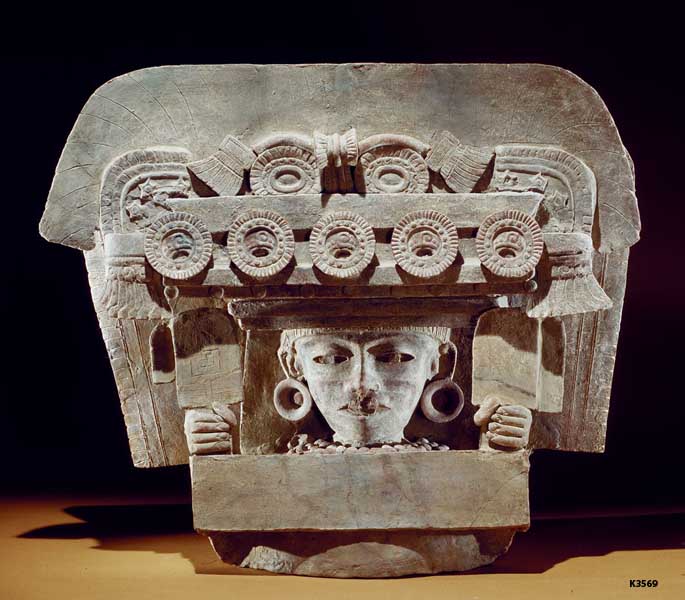 Photographs © Justin Kerr
All rights reserved.
May not be reproduced without
permission of the copyright owner.