Image:
3750
File date:
2000-10-02
Caption:
Cover of Incense burner.
Description:
Maya. Ceramic. Esquintla, Guatemala. Cover of an incense burner in form of temple. In the style of Teotihuacán. height 40.5 cm.. Face of Ancient America p. 166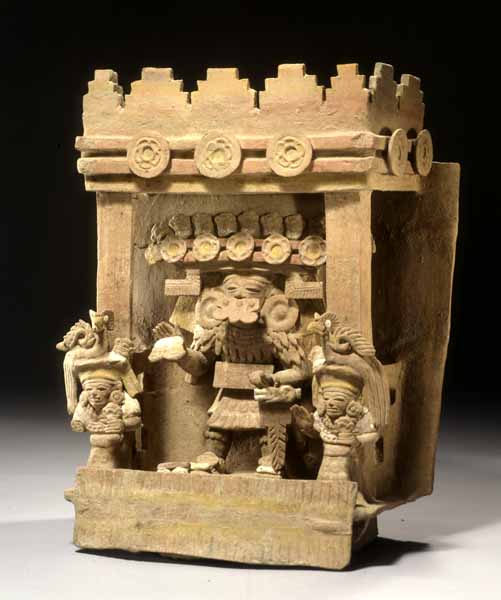 Photographs © Justin Kerr
All rights reserved.
May not be reproduced without
permission of the copyright owner.