Image:
5927
File date:
2001-02-03
Caption:
Escuintla Woman
Description:
Maya. clay. height 27.9 cm. Escuintla. Incensario cover in the form of a seated woman. Her headdress is composed of flowers and her skirt is covered with sea shells in the manner of Teotihuacán. see also numbers 3750 and 3927.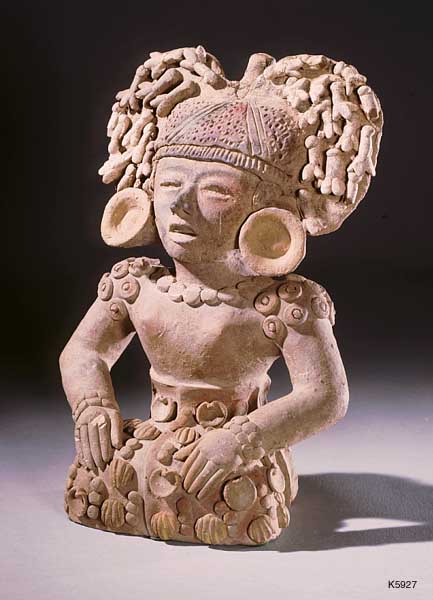 Photographs © Justin Kerr
All rights reserved.
May not be reproduced without
permission of the copyright owner.