Image:
6567
File date:
2001-01-18
Caption:
Huastec Toad
Description:
Huastec. clay. height 24.9 cm. Vessel in form of toad. He has prominent poison patches on sides of head. The expression may infer the use of hallucinogens. from his poison sacs. Owner LACMA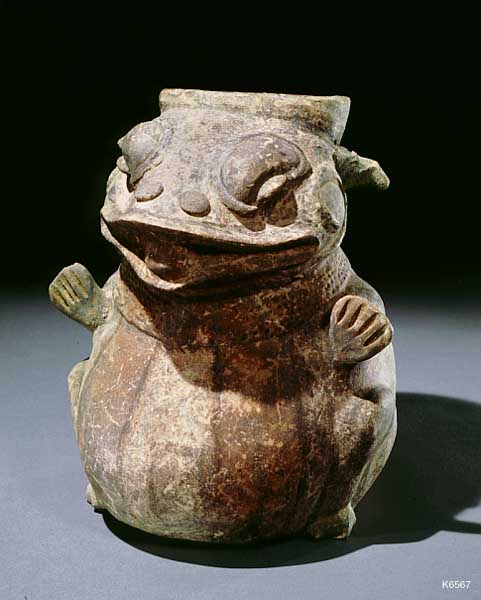 Photographs © Justin Kerr
All rights reserved.
May not be reproduced without
permission of the copyright owner.