Image:
1505a
File date:
2004-08-08
Caption:
Jade Pendant
Description:
Maya. jade. height 6.5 cm. Pendant. God of Decapitation. The cluster of the four shells is also seen on some pottery. Schele / Freidel point out in "Forest of Kings" that the God of Decapitation appears on the Tikal Marker in conjunction with the war against Waxaktun. The text on the back of the jade carries a star wars glyph.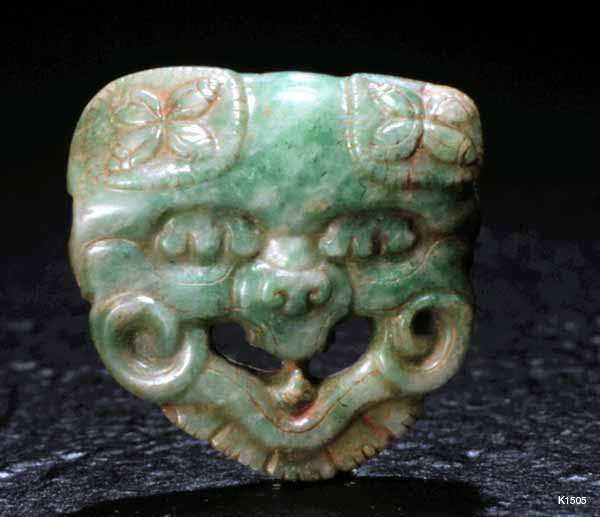 Photographs © Justin Kerr
All rights reserved.
May not be reproduced without
permission of the copyright owner.