Image:
1887
File date:
2003-11-10
Caption:
Jade Pendant
Description:
Maya. jade. width 8.7 cm. Pendant face with border. It has been suggested the border represents either a beard or a necklace. Published The Face of Ancient Amerixca p. 60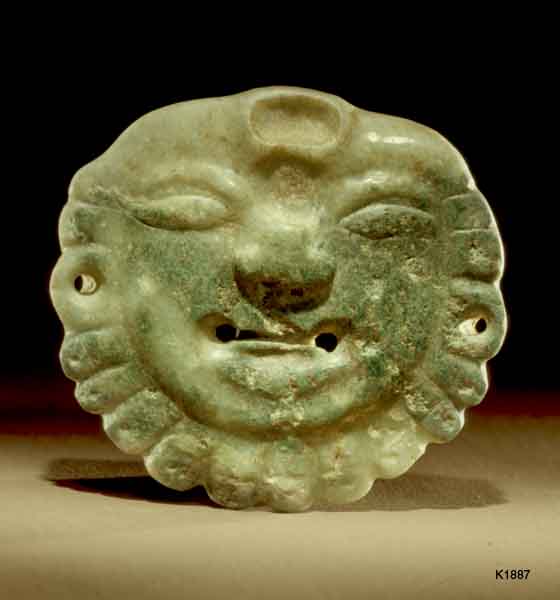 Photographs © Justin Kerr
All rights reserved.
May not be reproduced without
permission of the copyright owner.