Image:
199a
File date:
2001-01-13
Caption:
Maya Celt
Description:
Maya. jade. Early Classic Celt. Worn as one of three dangles as seen on 199b-under the belt head. The front is the portrait of the wearer. See 7967 for the type of object.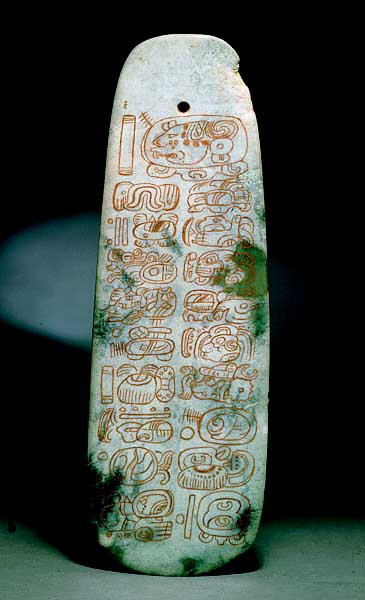 Photographs © Justin Kerr
All rights reserved.
May not be reproduced without
permission of the copyright owner.