Image:
3520
File date:
2009-08-20
Caption:
Toad Palette
Description:
Olmec. jade. Palette in the form of a artist shaman. The body of a taod with the face of an Itz At. length 5,7 cm. Published Face of Ancient America p. 48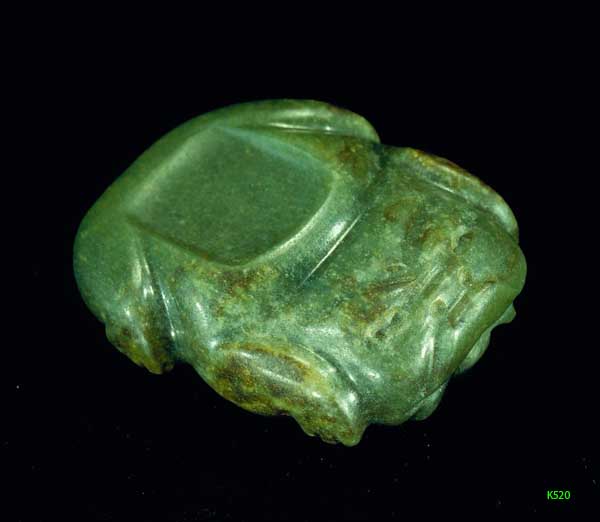 Photographs © Justin Kerr
All rights reserved.
May not be reproduced without
permission of the copyright owner.