Image:
3537
File date:
2002-02-06
Caption:
God K Plaques
Description:
Maya. jade. Pair of God K laques. May have been attached to a headdress. Published The Face of Ancient America p. 59 height 6.3 cm..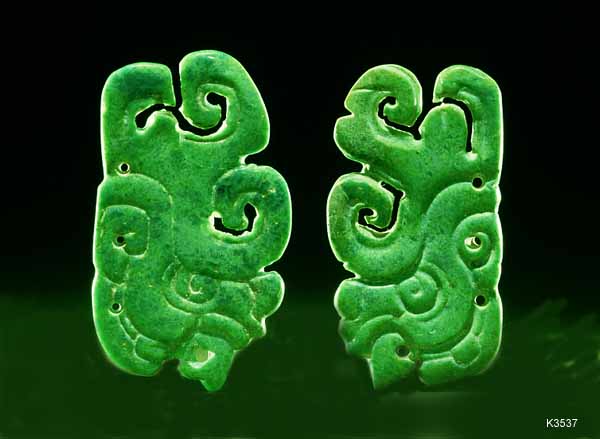 Photographs © Justin Kerr
All rights reserved.
May not be reproduced without
permission of the copyright owner.