Image:
6203
File date:
2001-02-28
Caption:
Jade Figure
Description:
Olmec. jade. height 7.8 cm. Standing figure holding curved stick. The baton may have been used in a game similar to field hockey. The Jay Kislak Foundation.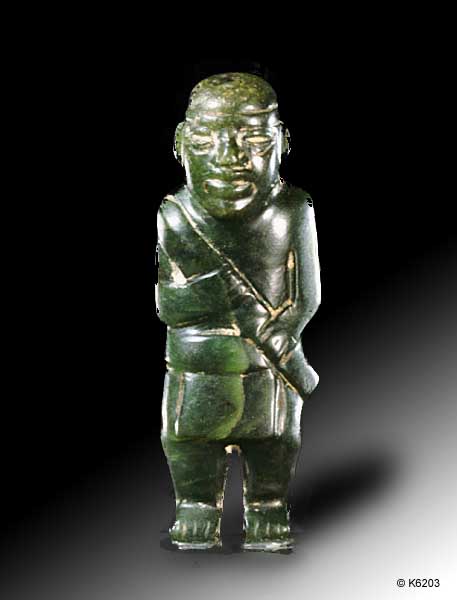 Photographs © Justin Kerr
All rights reserved.
May not be reproduced without
permission of the copyright owner.