Image:
1503
File date:
2002-12-16
Caption:
Maya Noble from Jaina
Description:
Maya. Jaina. clay. paint. height 22.0 cm. Standing figure of noble with removable headdress. He carries a shield and a feathered cape.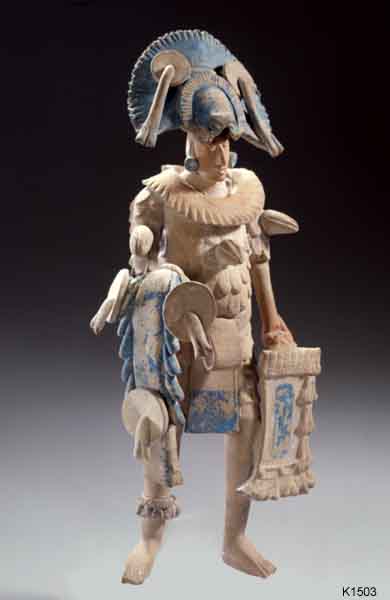 Photographs © Justin Kerr
All rights reserved.
May not be reproduced without
permission of the copyright owner.