Image:
1926
File date:
2001-12-25
Caption:
Jaina Couple
Description:
Maya. Jaina. clay. Double figure of young height 18.5 cm. Woman with saurian in an amorous pose. See number 8579 for a Veracruz flute with the same theme.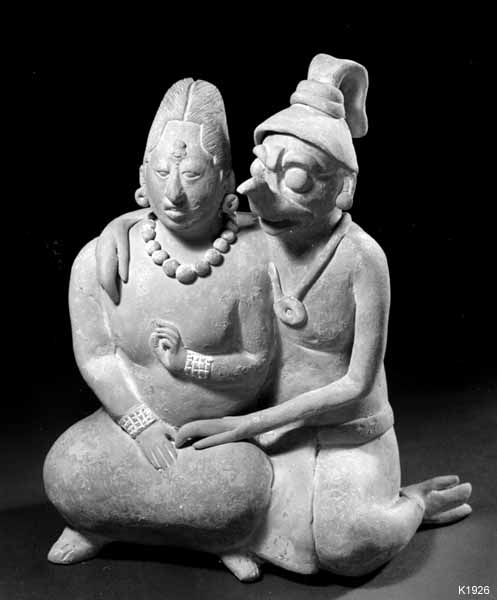 Photographs © Justin Kerr
All rights reserved.
May not be reproduced without
permission of the copyright owner.