Image:
4596
File date:
2003-01-21
Caption:
Olmec Transformation Figure
Description:
Olmec. stone. height 8.6 cm. Transformation figure wearing jaguar mask on head. Similiar in pose to the Las Limas Figure in the Jalapa Museum.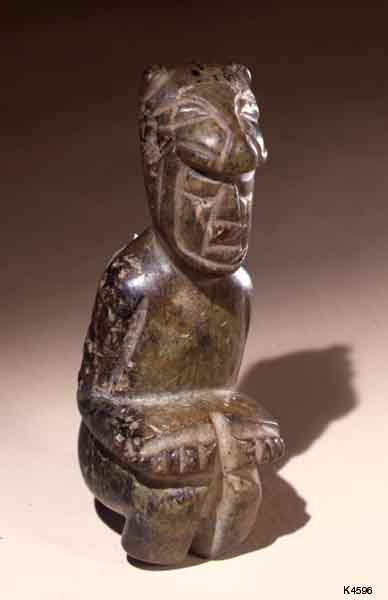 Photographs © Justin Kerr
All rights reserved.
May not be reproduced without
permission of the copyright owner.