Image:
5853
File date:
2002-12-16
Caption:
Jalisco Ballplayer
Description:
Western Mexico, Jalisco. clay with firing blushes. Standing figure wearing a wide belt with a hip pad. This suggests he may be a ballplayer.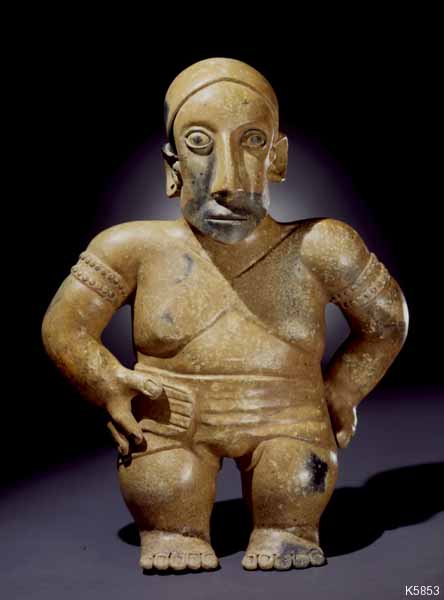 Photographs © Justin Kerr
All rights reserved.
May not be reproduced without
permission of the copyright owner.