Image:
1473
File date:
2010-04-28
Caption:
Zapotec Urn
Description:
Zapotec. Urn of The god with thw Bow-Knot in his headdress. Possibly the Zapotec version of the Maya God L. The Bow-Knot is actually his hair which is doubled back. Ht 47 cm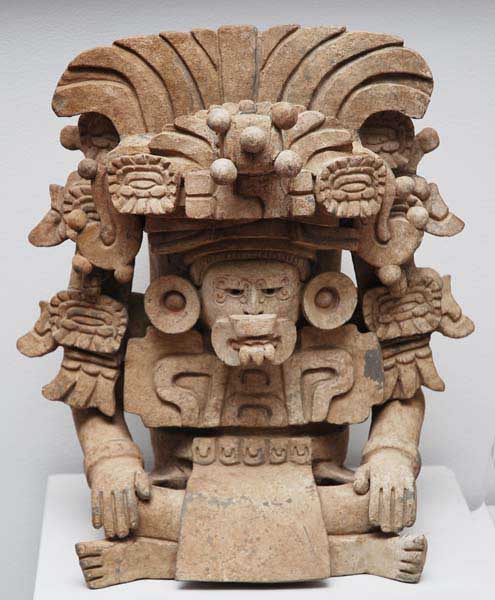 Photographs © Justin Kerr
All rights reserved.
May not be reproduced without
permission of the copyright owner.