Image:
1481A
File date:
2010-05-03
Caption:
Zapotec Urns
Description:
Zapotec. Urns wering buccal masks and the God C glyph in headdress. Generally known as acompaņantes. ht. 35 cm
CLICK for larger images of one Urn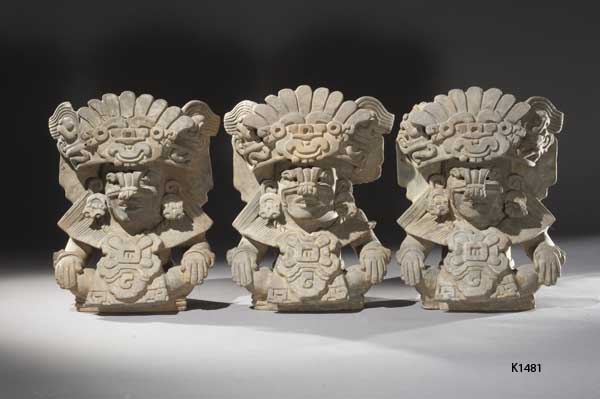 Photographs © Justin Kerr
All rights reserved.
May not be reproduced without
permission of the copyright owner.