Image:
1504b
File date:
2003-02-12
Caption:
Diving Deity with Cacao pod
Description:
Maya. clay. paint Post Classic vessel with Diving Deity wearing bird headress and carrying a cacao pod. Said to be from the vincinity of Tulum.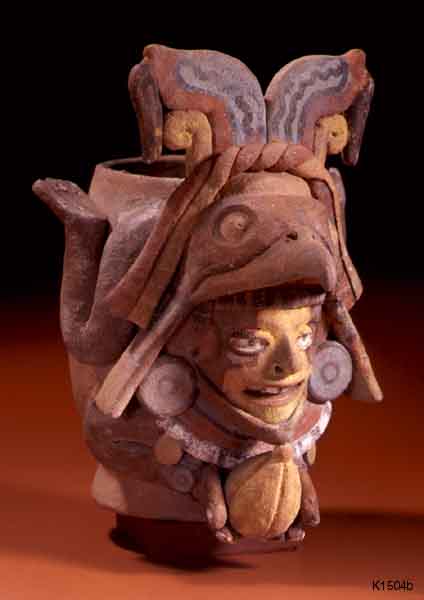 Photographs © Justin Kerr
All rights reserved.
May not be reproduced without
permission of the copyright owner.