Image:
6223b
File date:
2001-10-24
Caption:
Maya Bowl
Description:
Maya. clay, cinnabar. height 12.7 cm.. Early Classic bowl carved and incised with abstract serpents. The bottom has a representation of a monkey. The Jay I Kislak Foundation, Miami Lakes, FL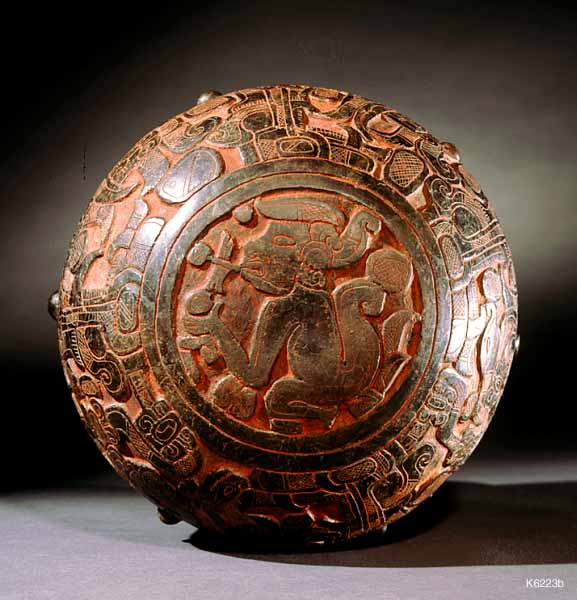 Photographs © Justin Kerr
All rights reserved.
May not be reproduced without
permission of the copyright owner.