Image:
7951
File date:
1999-06-18
Caption:
Maya Knife
Description:
Maya eccentric flint in the form of a knife blade. These blades are seen carried by supernaturals and were probably part of caches. height 17.8 cm.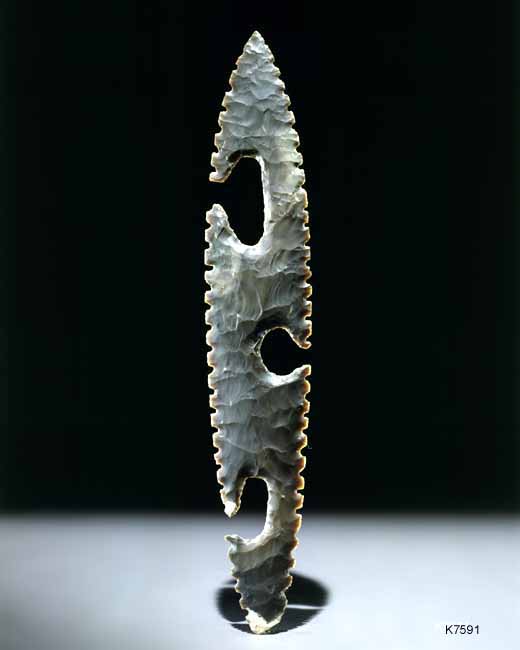 Photographs © Justin Kerr
All rights reserved.
May not be reproduced without
permission of the copyright owner.