Image:
2346
File date:
2001-01-22
Caption:
Chinesco Figure
Description:
Western Mexico, Nayarit. clay. Seated Chinesco with painted face and punctuated cheeks. The rectangular mouth is sometimes seen associated with groups joined by tubes through the cheeks.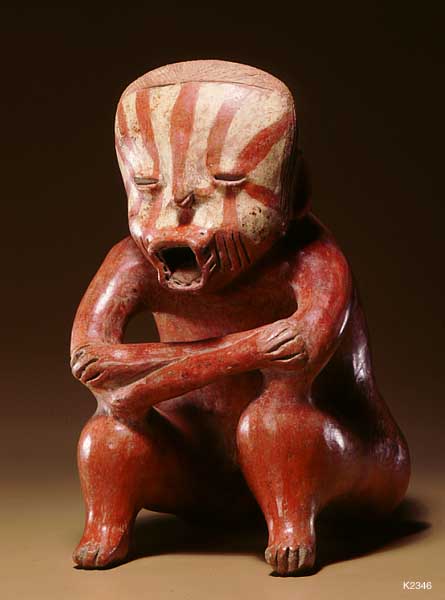 Photographs © Justin Kerr
All rights reserved.
May not be reproduced without
permission of the copyright owner.