Image:
5116
File date:
2009-02-12
Caption:
Nayarit Village
Description:
Nayarit. Ceramic model of village with spout. Group of houses with tree. Two individuals try to bring down birds from tree. Possible refernce to a story in the Popol Vul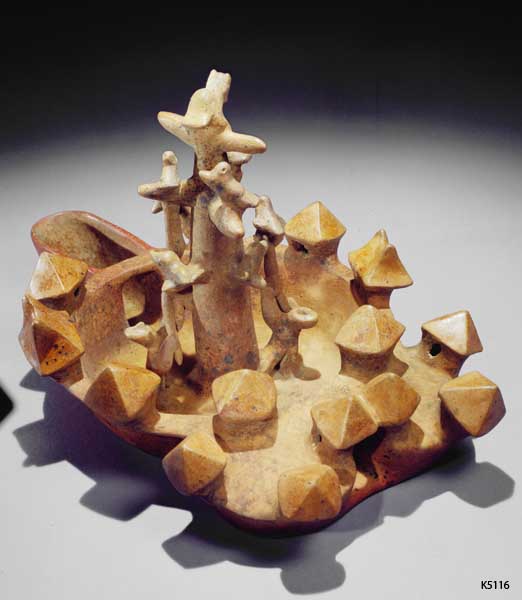 Photographs © Justin Kerr
All rights reserved.
May not be reproduced without
permission of the copyright owner.