Image:
2032
File date:
2003-02-04
Caption:
Figure riding shark
Description:
Olmec. jade. length 11.3 cm. Figure riding a shark. May be the forerunner of Maya figures atop animals. Compare with K3604 and in the Vase Database with K1991 and K8622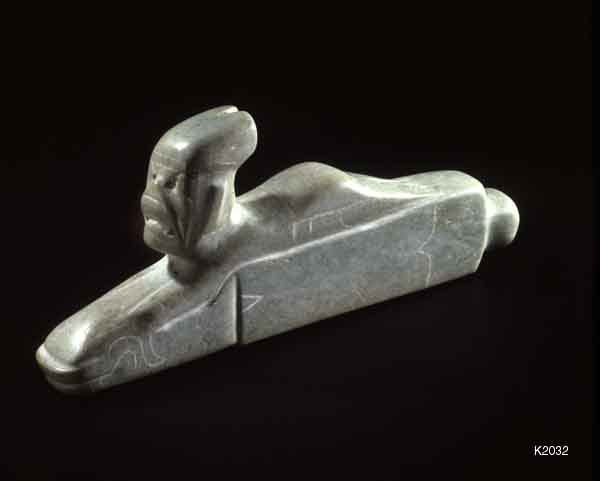 Photographs © Justin Kerr
All rights reserved.
May not be reproduced without
permission of the copyright owner.