Image:
339a
File date:
2008-12-03
Caption:
Tortuguero Box
Description:
Maya. wood. top.The Tortuguero box. First published in 1974 by Michael D. Coe; A carved wooden box from the Classic Maya civilization In Primera Mesa Redonda de Palenque, Part 1, 1973. Merle Greene Robertson, ed. v. 2. pp. 51-58 Palenque Round Table (1 session, 1973) Robert Louis Stevenson School, Pre-Columbian Art Research, Pebble Beach. A newer interpretation by Marc Zender and Karen Bassie may be found by clicking on the link. Owner: The Library of Congress, the Kislak Collection.
CLICK for Library of Congress page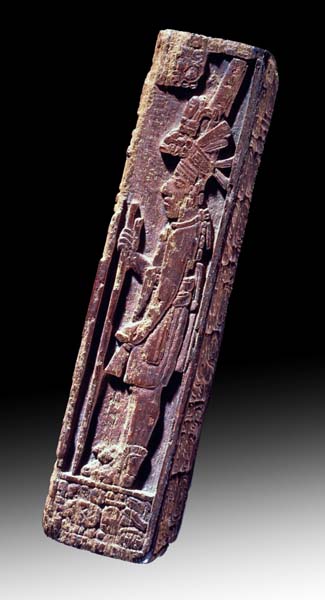 Photographs © Justin Kerr
All rights reserved.
May not be reproduced without
permission of the copyright owner.