Image:
4892
File date:
2001-01-26
Caption:
Lintel 3 Piedras Negras
Description:
Maya. limestone. Piedras Negras Guatemala. Lintel 3. Museo Nacional, GuatemalaThe scene is a retrospective narration of Ruler 4's 1st K'atun anniversary of reign in AD 749. Created in AD 795 during the reign of Ruler 7. National Museum Guatemala City Guatemala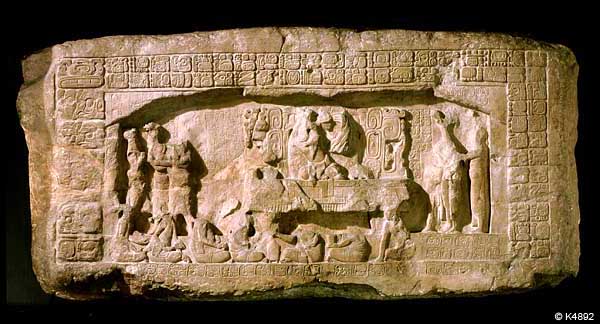 Photographs © Justin Kerr
All rights reserved.
May not be reproduced without
permission of the copyright owner.