Image:
4892C
File date:
2009-08-10
Caption:
Mask at PN
Description:
Maya. One of the remnents of a mask at Piedras Negras, Guatemala on Structure K-5 1st.
CLICK for the Proskouriakoff reconstruction of K-5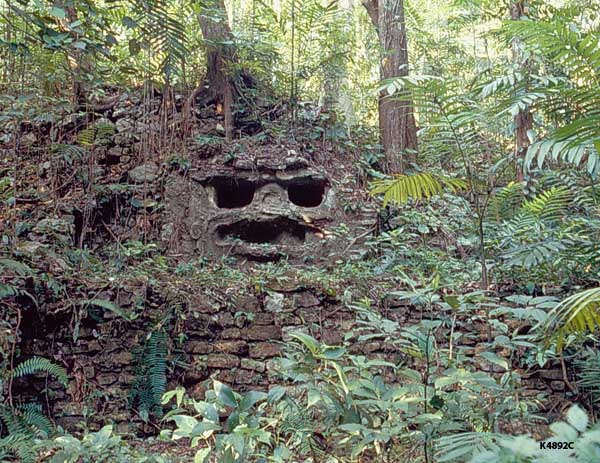 Photographs © Justin Kerr
All rights reserved.
May not be reproduced without
permission of the copyright owner.