Image:
2325
File date:
2005-02-19
Caption:
Shell Pendant
Description:
Maya. shell. height 5.1 cm. Pendant with face of deity aand knot. See Taube, "Ritual Humor in Classic Maya Religion". A version of the personfied syllable "pa".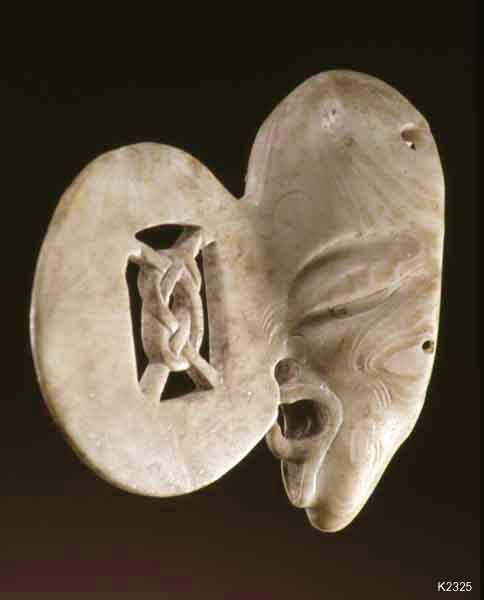 Photographs © Justin Kerr
All rights reserved.
May not be reproduced without
permission of the copyright owner.