Image:
6169
File date:
2001-04-23
Caption:
Maya Bee Pendant
Description:
Maya. shell. mother of pearl. length 12.0 cm. Pendant. The Hero Twin Xbalanqué (Yax Balam) transformed into a bee.
Click Here for the Transformation of Xbalanqué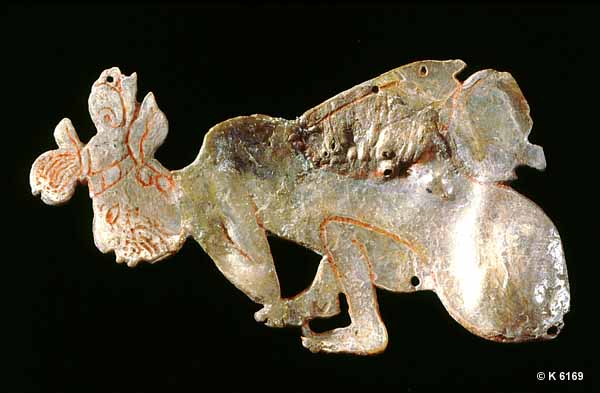 Photographs © Justin Kerr
All rights reserved.
May not be reproduced without
permission of the copyright owner.