Image:
6277a
File date:
2001-08-27
Caption:
Maya Pendant
Description:
Maya Toltec. shell length 19.1 cm. Ovoid pendant known as horse collar. Incised with procession of warriors. .. The Jay I. Kislak Foundation, Miami Lakes, Florida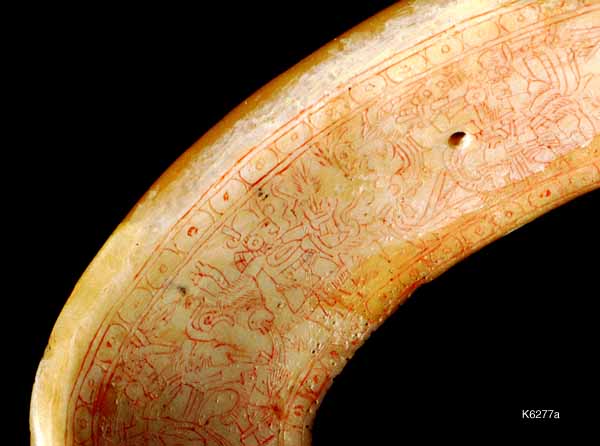 Photographs © Justin Kerr
All rights reserved.
May not be reproduced without
permission of the copyright owner.