Image:
207a
File date:
2001-01-30
Caption:
Maya Stone Portrait
Description:
Maya. greenstone and limestone. Life size portrait head in a box with an inscription. Dates to the reign of K'inich Tuun Chapat, Ruler 6, AD 762, of Tonina Published as no 7 in The Maya Scribe: His Art and World See 207b for profile.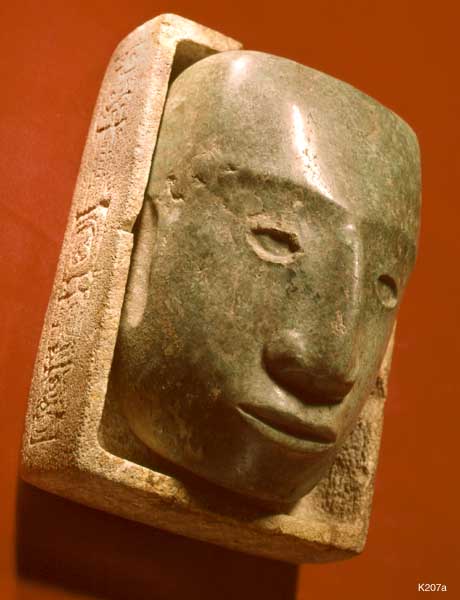 Photographs © Justin Kerr
All rights reserved.
May not be reproduced without
permission of the copyright owner.