Image:
7918
File date:
2001-04-13
Caption:
Western Mexico, Colima Warrior
Description:
Western Mexico, Colima. clay. height 14.4 cm. Warrior holding stone ball and throwing stick. He carries a vessel on his back using a tump line. The vessel may contain additional stones for throwing.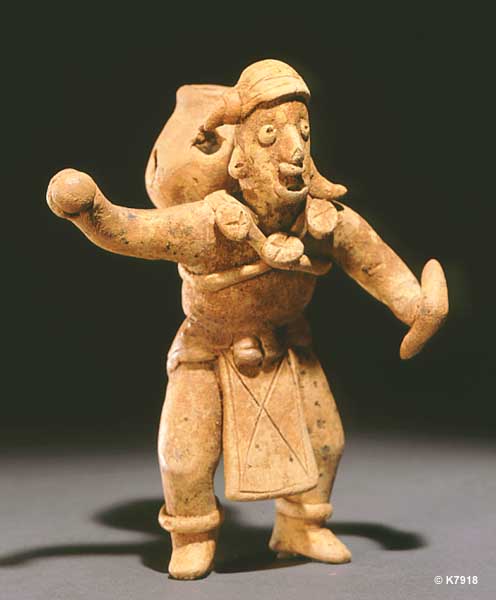 Photographs © Justin Kerr
All rights reserved.
May not be reproduced without
permission of the copyright owner.