Image:
4664a
File date:
2003-08-29
Caption:
Tikal Temple 1
Description:
Maya. Tikal, Guatemala. Temple 1. The burial place of the ruler Jasaw Chan K'awil I AD 682 - 734. Also known as Ruler A or Ah Cacao.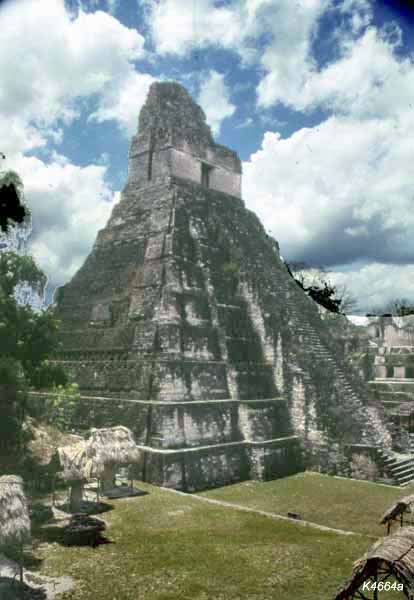 Photographs © Justin Kerr
All rights reserved.
May not be reproduced without
permission of the copyright owner.