Image:
7723
File date:
2000-10-30
Caption:
Maya Ballplayer
Description:
Maya Jaina Clay Elite figure dressed as ballplayer. He wears a wooden yoke over a heavy belt. The remnants of a yoke like this was excavated at Tikal. Princeton Art Museum, Princeton, NJ PUAM# 1998-36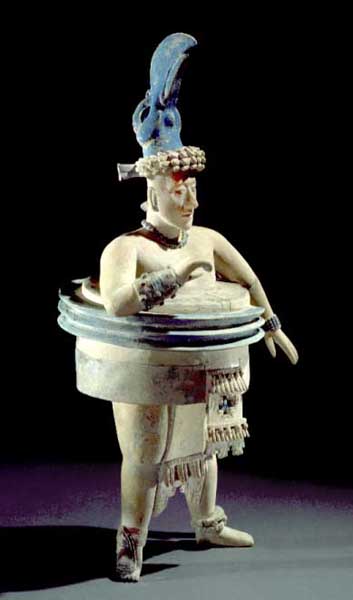 Photographs © Justin Kerr
All rights reserved.
May not be reproduced without
permission of the copyright owner.