Image:
1865
File date:
2003-11-02
Caption:
Woman Market Vendor
Description:
Veracruz. clay molded and hand finshed. height 12.5 cm. Nopiloa. Lady sitting on stool with woven table holding a shrimp. Compare with K317, 5173, 6673.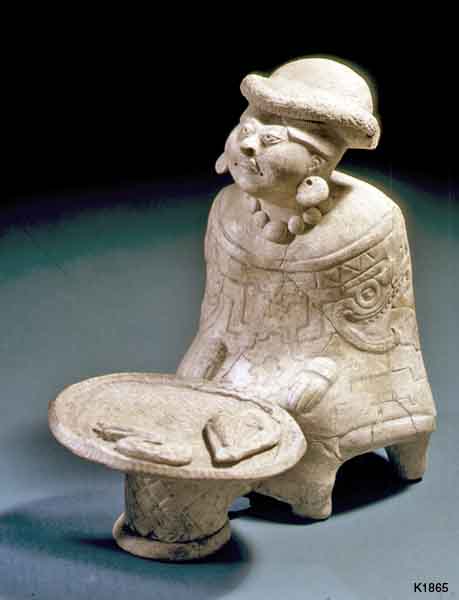 Photographs © Justin Kerr
All rights reserved.
May not be reproduced without
permission of the copyright owner.