Image:
2307
File date:
2001-01-23
Caption:
Veracruz Figure from tableau.
Description:
Veracruz. clay. Life size kneeling figure of a penitent. Was one of a group of figures in a palace tableau with at least a rule,r two woman, two woman shamans, and two kneeling figures.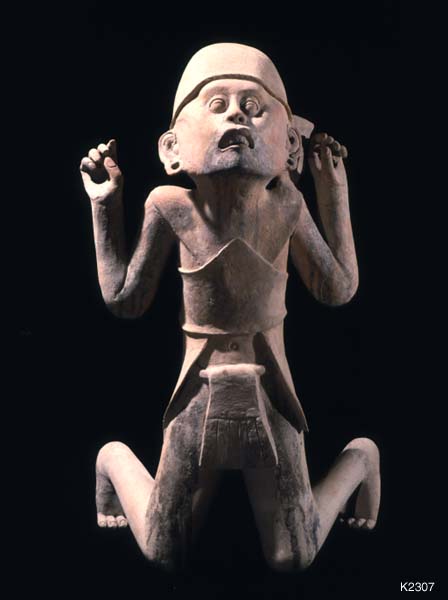 Photographs © Justin Kerr
All rights reserved.
May not be reproduced without
permission of the copyright owner.