Image:
2892
File date:
2006-08-12
Caption:
Yaxchilan. Lintel 41
Description:
Maya.Yaxchilan. Lintel 41. Bird Jaguar on 9.16.4.1.1.1 7 Imix 14 Tzec May 9, AD 755 with a lady from The Ik site.both dressed in war costume. The British Museum. Published Blood of Kings.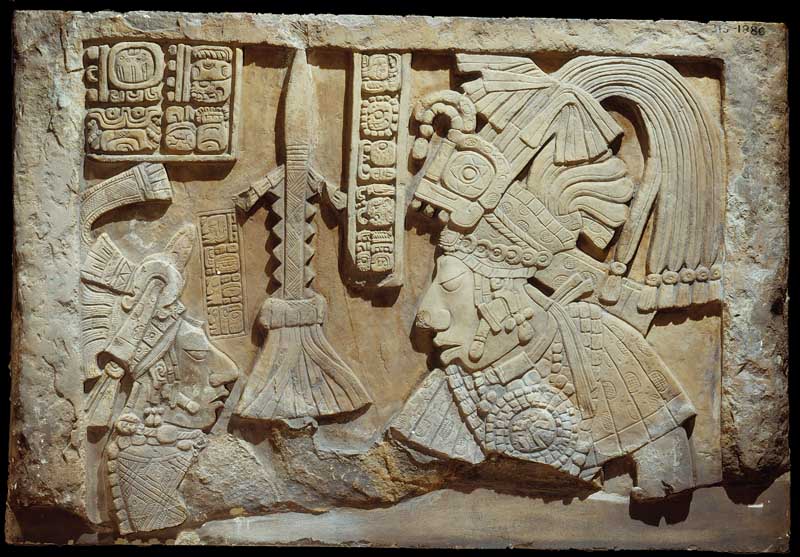 Photographs © Justin Kerr
All rights reserved.
May not be reproduced without
permission of the copyright owner.